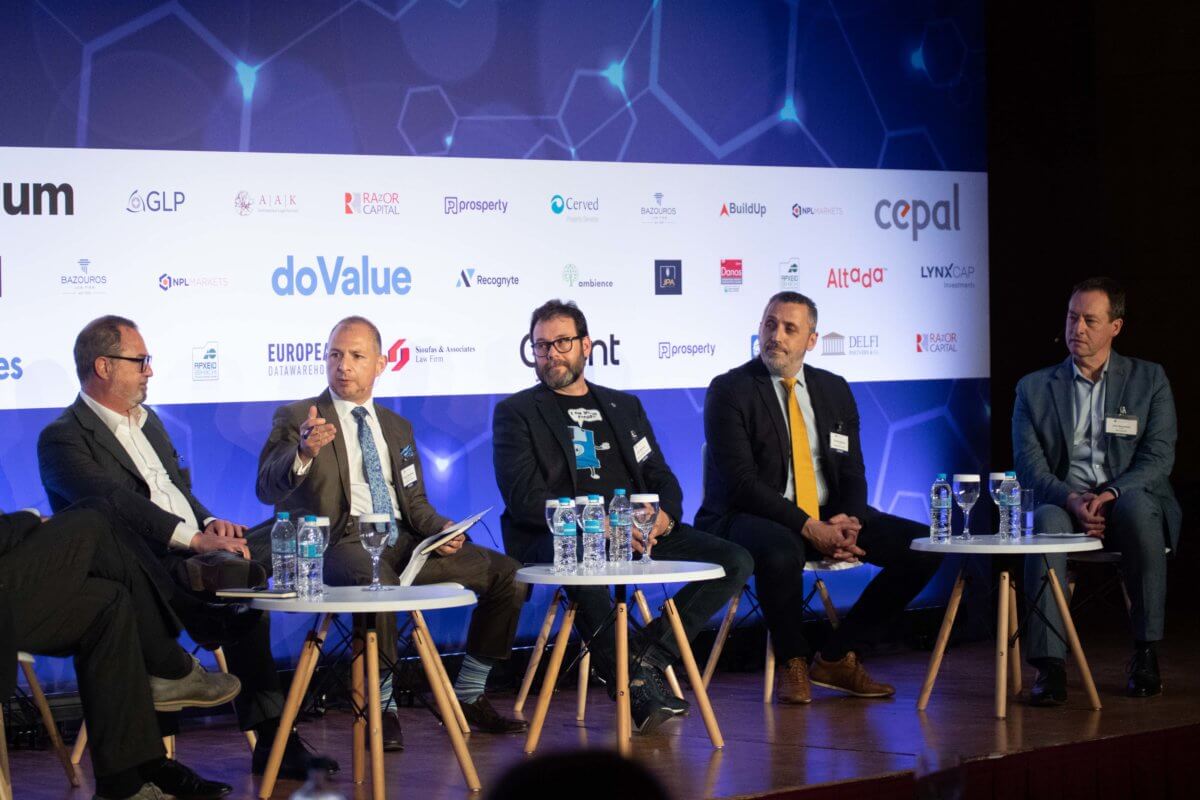 Adoption of Technology in the Greek Market: How is Greece taking to today's key tech trends in collections and servicing models? Early Adopters or Laggards? A panel moderated by the 8GCP Managing Director. Video available.
In an age of digital transformation, how has the NPL market adapted especially moving away from inherited systems and processes? A fantastic panel at the Divani Caravel Hotel Athens on the 24th of May gave Great interactions and spicy perspectives on the hot topic – 𝗔𝗱𝗼𝗽𝘁𝗶𝗼𝗻 𝗼𝗳 𝗧𝗲𝗰𝗵𝗻𝗼𝗹𝗼𝗴𝘆 𝗶𝗻 𝘁𝗵𝗲 𝗚𝗿𝗲𝗲𝗸 𝗠𝗮𝗿𝗸𝗲𝘁 – in an engaging session at the 𝗡𝗣𝗟 𝗠𝗮𝗻𝗮𝗴𝗲𝗺𝗲𝗻𝘁 𝗚𝗿𝗲𝗲𝗰𝗲:
➡️ What kind of technological advancements that have become standards in the wider market, can be utilized by NPL servicers to get traction on their efforts?
➡️ How the NPL servicers adopt new technologies to speed up processing both internally as well with their interactions with their 3rd parties?
➡️ Data availability and hygiene are crucial to trading: primary markets rely on bank inputs, secondary markets on servicers input.
➡️ What are the lessons learnt from your experience in collaborating with different parties involved throughout the NPL lifecycle?
We would like to thank the DDC Financial Group for organizing the event. For more information click here.