8GCP invests in property businesses with strong management
and considerable growth potential.
We provide patient capital, expertise and strategic guidance, helping them to unleash their potential and create long term value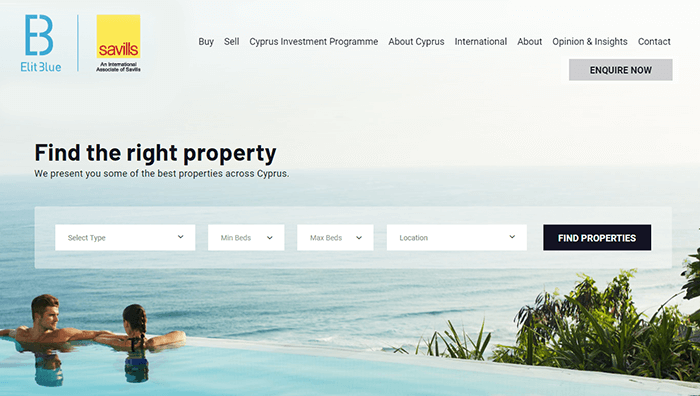 Elit Blue is an international associate of Savills, one of the world's leading property agents. It is a licensed real estate agent in Cyprus specializing in high-end residential properties. True to its founding principles of honesty, reliability and professionalism, Elit Blue offers clients outstanding customer service, delivered by qualified and experienced professionals.