8GCP invests in property businesses with strong management
and considerable growth potential.
We provide patient capital, expertise and strategic guidance, helping them to unleash their potential and create long term value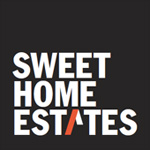 Sweet Home Estates specialises in the development, management and lettings of second homes in Cyprus. The team currently manages in excess of 300 second homes and has completed in excess of 1,500 sales transactions.