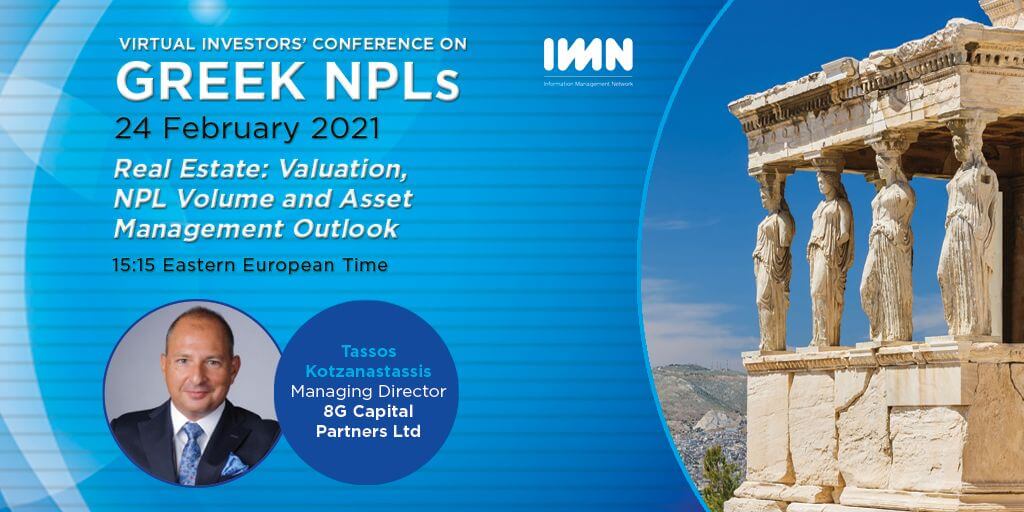 Most excited to have participated in IMN's Virtual Investors' Conference on Greek NPLs. The panel on Real Estate: Valuation, NPL Volume and Asset Management Outlook addressed important issues:
State of the residential property market amid rising unemployment, collapse in rental values, and oversupply
What is the anticipated volume of distressed real estate assets expected to flood the market once auctions resume?
Impact of failing small businesses on vacancy rates and value of commercial properties
Tourism and hotel sector: when is a rebound expected in business and leisure travel? How will these properties be managed in the meantime?
Exploring the role of technology ( AI, Machine Learning) in underwriting, marketing and property management
How should investors view the real estate sector in order to properly underwrite the risks?