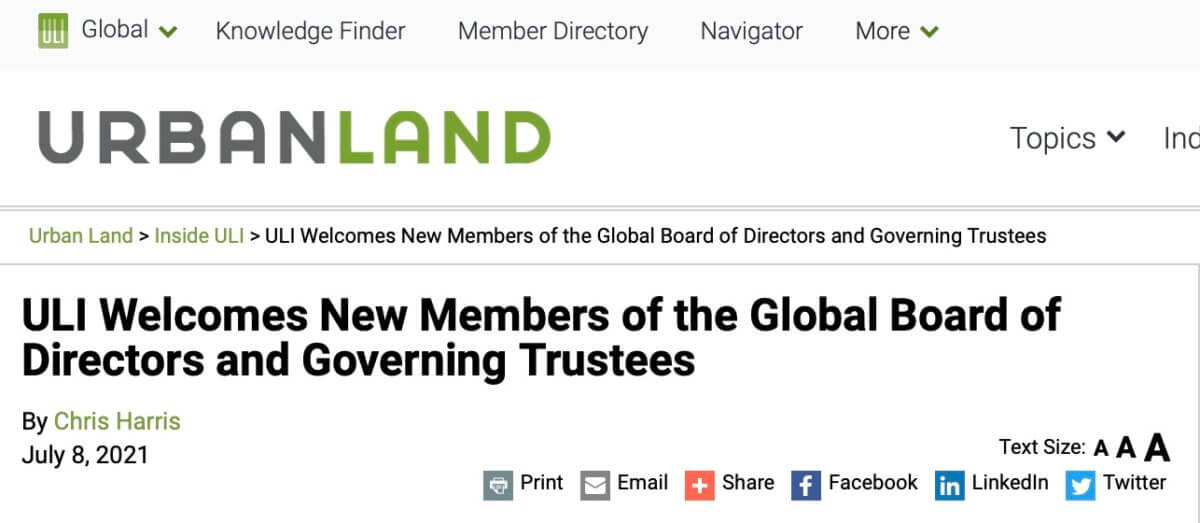 8GCP is tremendously honoured to announce that our General Manager Tassos Kotzanastassis was elected a Global Governing Trustee of the Urban Land Institute.
"Five internationally renowned real estate industry leaders have joined ULI's Global Board of Directors, and 34 additional industry luminaries have been added to the roster of the Institute's Global Governing Trustees. Both the Global Board members and Global Governing Trustees will serve on a voluntary basis beginning on July 1, 2021.
The Global Board of Directors, which is the Institute's global governing body, provides strategic direction for ULI in conjunction with the executive committees of each region in which ULI has a presence: the Americas; Europe, the Middle East, and Africa (EMEA); and the Asia Pacific region." You can read more here.