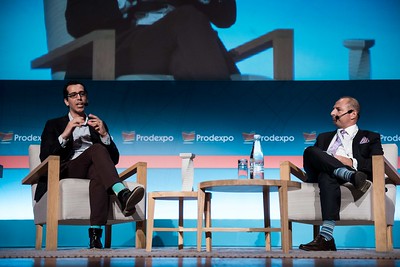 8G Capital Partners was present at the 20th Prodexpo Real Estate & Development Conference.
Roelof Opperman, Managing Director, Fifth Wall was in conversation with our Managing DIrector Tassos Kotzanastassis, on the very interesting subject of "Digital Transformation of the built environment". We also contributed an article on Artificial Intelligence in Real Estate.
More than 550 participants gathered at the Megaron, The Athens Concert Hall on October 21-22 which included local and foreign developers, investors, bankers, representatives of a variety of government bodies, architects, urban planners, professionals in the field of construction, real estate, legal and advisory services, as well as numerous representatives from the media. For more information on the Conference Program click here.
Capital.gr provided  an overview of the opinions expressed during the Conference by some of the industry experts. You can view these here.