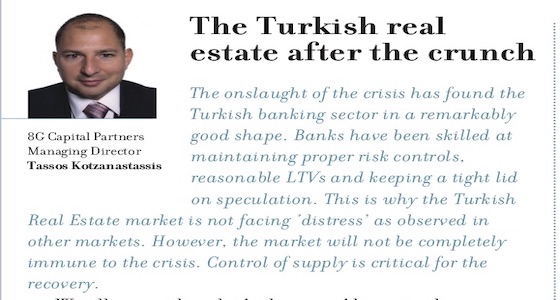 Tassos Kotzanastassis article "The Turkish real estate after the crunch" is featured in the GMTR Special Edition (issue 3), which was circulated in MIPIM 2009.
"The onslaught of the crisis has found the Turkish banking sector in a remarkably good shape. Banks have been skilled at maintaining proper risk controls, reasonable LTVs and keeping a tight lid on speculation. This is why the Turkish Real Estate market is not facing 'distress' as observed in other markets. However, the market will not be completely immune to the crisis. Control of supply is critical for the recovery."
To read more click here.