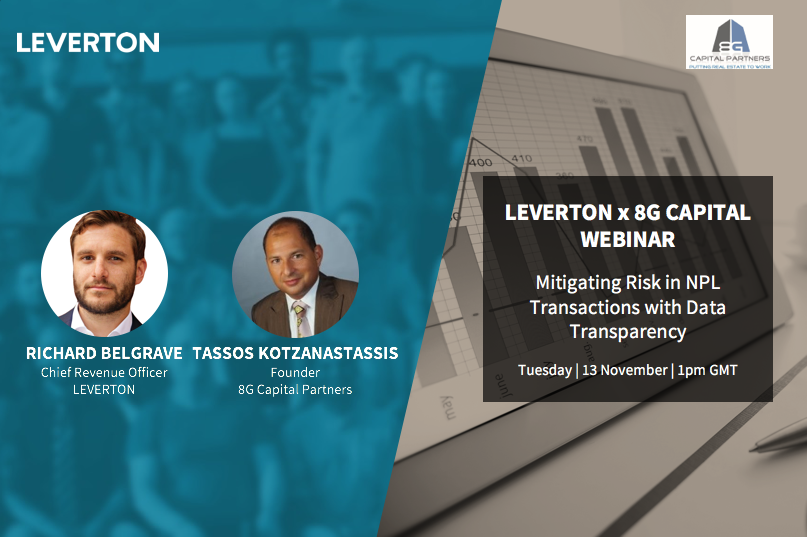 Mitigating risk in loan transactions with data transparency Webinar on November 13, 2018 at 1.00pm GMT, presented by LEVERTON and 8G Capital Partners.
Please join us for a one-hour webinar on Tuesday, 13 November 2018, which will cover:
The current state of the NPL market in CEE regions
The challenges facing investors and banking institutions
Data transparency as a means to mitigate risks in loan transactions
What the LEVERTON x 8GCP joint service offering entails
How our partnership helps businesses
Speakers:
Richard Belgrave, Chief Revenue Officer, LEVERTON
Tassos Kotzanastassis, Founder, 8G Capital Partners
How to register:
For more information and information on how to register, please fill out the form on this page. An official confirmation will be sent to you by email prior to the webinar with the relevant links and details on how to log-in.