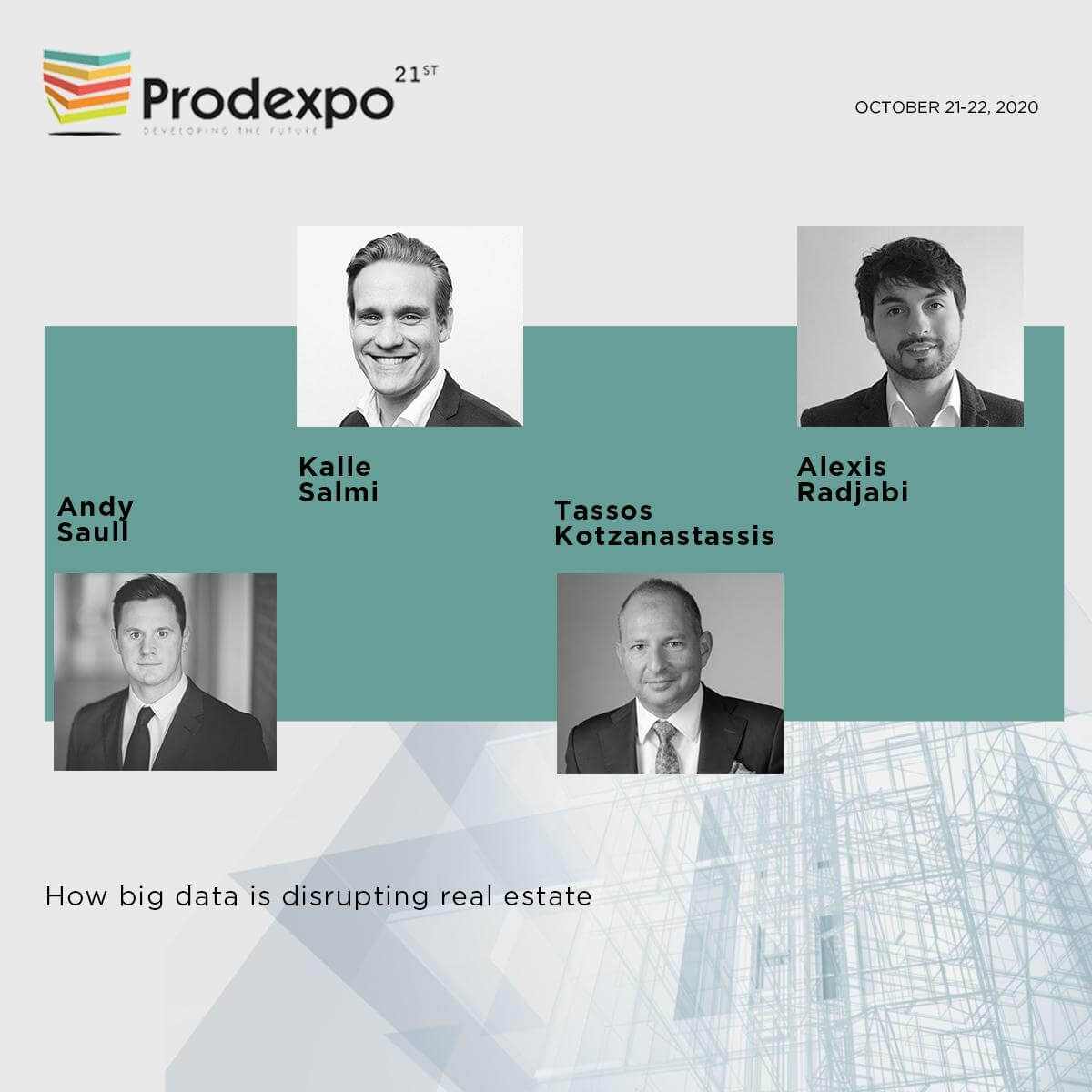 8G Capital Partners was present at the 21st Prodexpo Real Estate & Development Conference.
An exciting discussion with Kalle Salmi of Kodit.io, Andy Saull of Pi Labs and Alexis Radjabi of Price Hubbleand our Managing Director Tassos Kotzanastassis, on the very interesting subject of "How big data is disrupting real estate".
Prodexpo 2020 was held in Athens, on October 21-22, 2020, during which the international and domestic community was involved in virtual brainstorming sessions.